Acapella Campanile MK III
| | | |
| --- | --- | --- |
| | Roma Hi Fidelity 2019 -23/24 nov 2019 | |
Acapella Campanile MK III

Despite its Italian name, the Acapella Campanile is in fact a German quality product, from the steel city of Duisburg…..
A Review by Mikko Mattila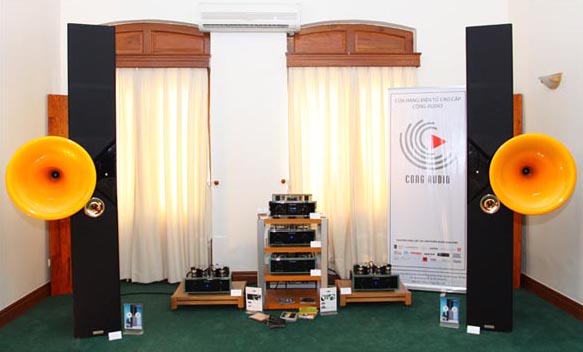 Quotazione Eur 23.000 / 31.000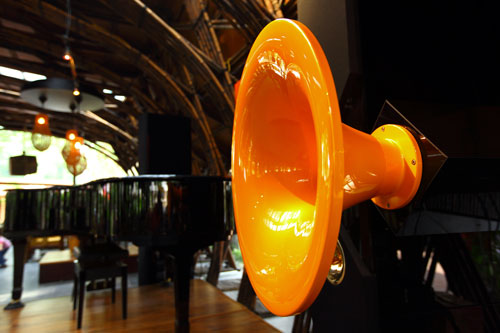 Acapella Campanile MK III . Diffusori tedeschi di riferimento ad alta efficienza; viene unita la tecnologia a tromba con quella tradizionale dei woofer dinamici inseriti in cabinet di generosissime dimensioni. Il risultato è quello di un coinvolgimento e di una presenza senza precedenti. Dedicate agli amanti dell'impatto sonico che desiderano, però, anche l'estrema raffinatezza.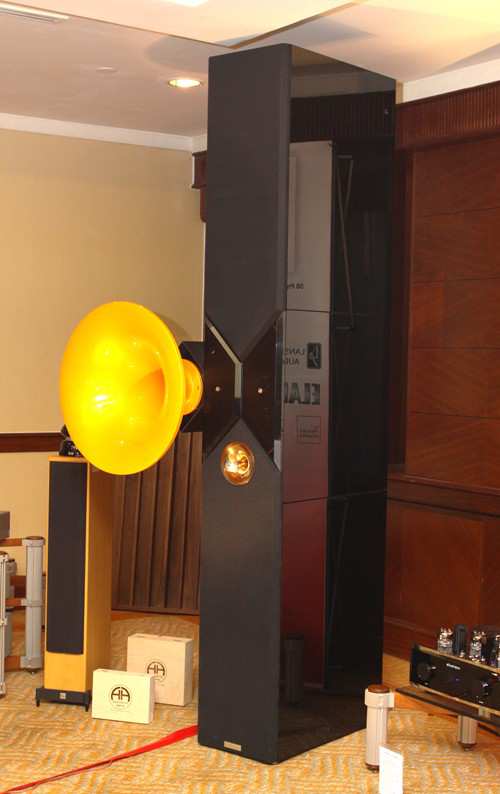 ACAPELLA products are unique combinations of design, function and engineering.
Made in Germay all parts are carefully handcrafted by ACAPELLA.
Best sound quality, highest longevity, combined with an unique function, create the bridge.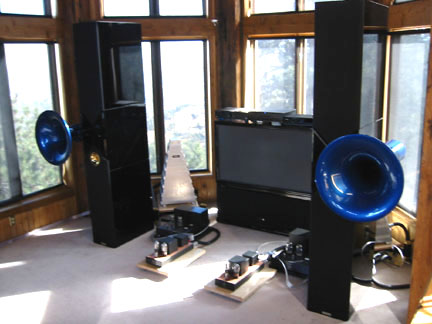 Acapella Campanile is a sealed 3,5-way loudspeaker system. Four 25 cm woofers are working in separate chambers and cannot influence each other.
Fine adjustments to the ion tweeter and the midrange horn unit can be made in order to adapt the loudspeaker to every acoustical environment.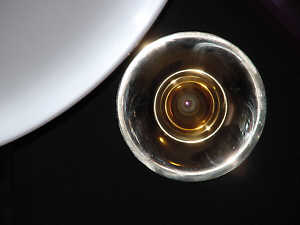 AcapellaTweeter
Technical data
Efficiency: 93 dB / W / m
Impedance: 8 Ohm
Load capacity: 200 W – 1000 W / 10 ms
Dimensions H x W x D: Body 2400 x 350 x 660 mm
Total (Horn) 2400 x 720 x 970 mm
Special 2280 x 720 x 970 mm
Weight: approx. 200 kg
Recommended power output of the amplifier: from 15 W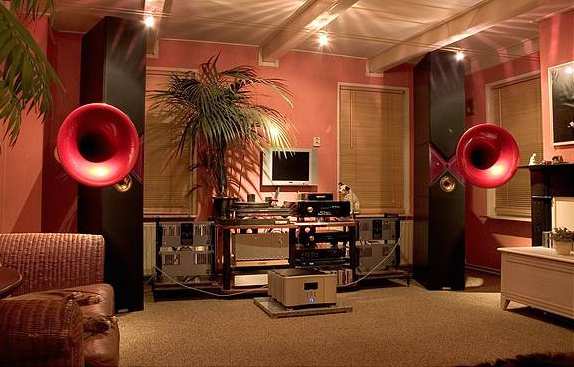 A Review by Mikko Mattila
Despite its Italian name, the Acapella Campanile is in fact a German quality product, from the steel city of Duisburg. One thing I can tell about the first encounter with these speakers; even though I had seen pictures of them from the High-End Show in Frankfurt, I was staggered due to their physical appearance. These 2,4 m high, beautifully proportioned towers, with 70 cm white horns on the outer side really controlled the 40 sqm listening room visually. Even if the Campaniles wouldn't serve their true purpose in a way that I will soon try to relate to You, I could almost imagine an architect using these creations as pieces of art in a modern environment…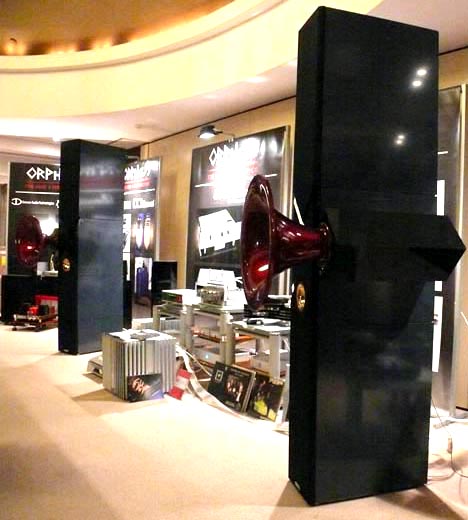 VIDEO