Astri Audio – Aries A2 – English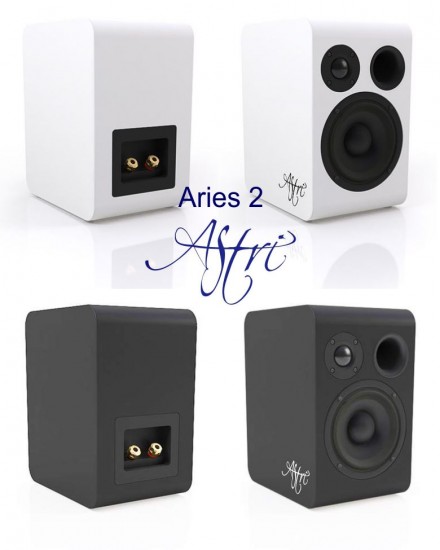 Astri Audio – Aries A2
By: Bruno Fazzini e Massimo Piantini

Aries A2 are bookshelf speakers in the true sense of the word and have a particular design: they are designed to stay placed on a flat surface in a library..………

Versione Italiano
| | | |
| --- | --- | --- |
| | Roma Hi Fidelity 2019 -23/24 nov 2019 | |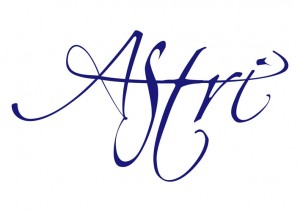 Astri Audio – Aries A2
Description
Astri Audio – Aries A2 . Aries A2 are bookshelf speakers in the true sense of the word and have a particular design: they are designed to stay placed on a flat surface in a library.
Video
Their performances are exalted when the reflection of the underlying support base is exploited. This determines an improvement not only of the low and mid range, but also of the scene reconstruction thanks to the canalization of the reflections projected by the designer. Therefore, the usual placement on a stand is not advised to avoid a strong reduction of low range frequency.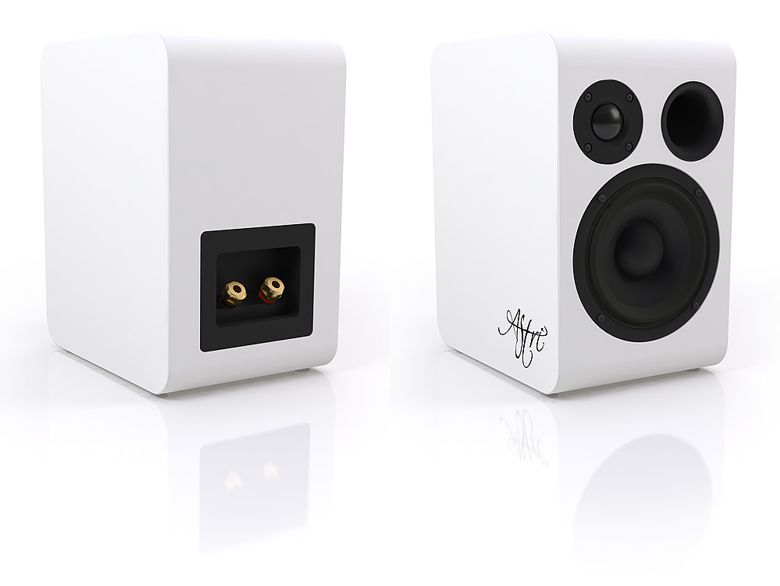 With these speakers, Alberto Sabbatini, the designer, wanted to create a product of great usability free from being submitted to the strict rules that sometimes limit the home Hi Fi reproduction. The easy management of the A2, their cheap price, the quality of the material used and the good global sonic result are the basis of this creation.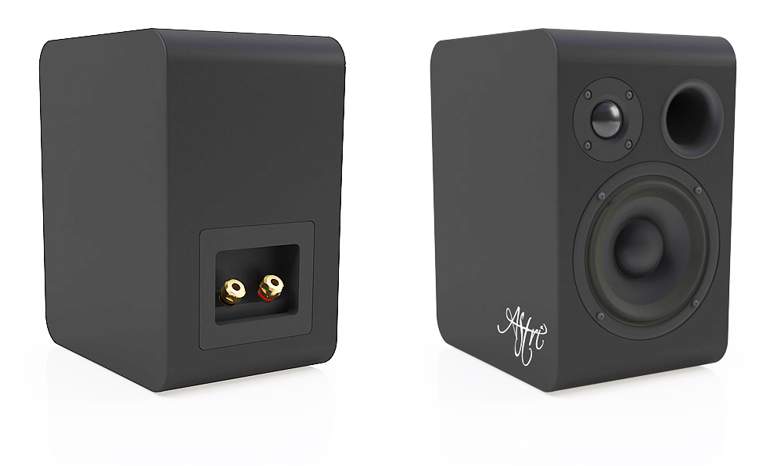 Technique
Technically the A2 are a two way front reflex . They are equipped with a 20mm soft dome tweeter and a 118 mm rubber suspension woofer. The average efficiency , around 87 dB, allows the driving with different amplifiers in not excessively big spaces.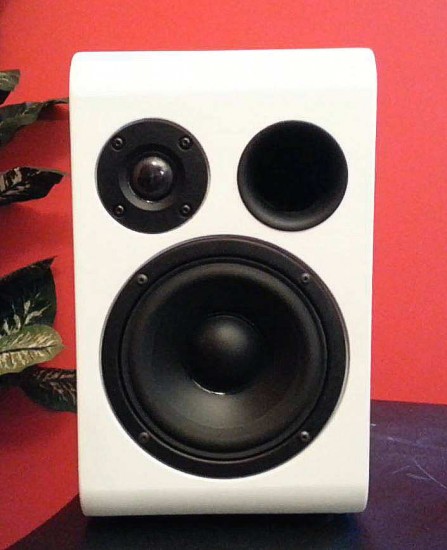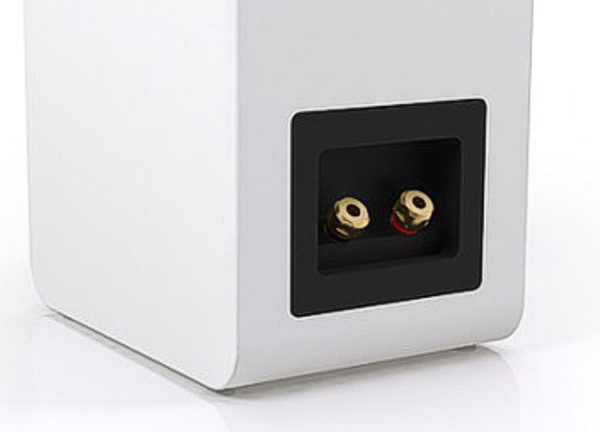 During the test we used both good quality solid state and tube integrated, placing these loudspeakers in a suitable place for their dimensions, like the smaller testing room of our magazine. The cabinet, apart from being rigid and particularly dull, is also very well finished (rounded borders) and painted, especially if we take into consideration the cheap category which the product belongs to.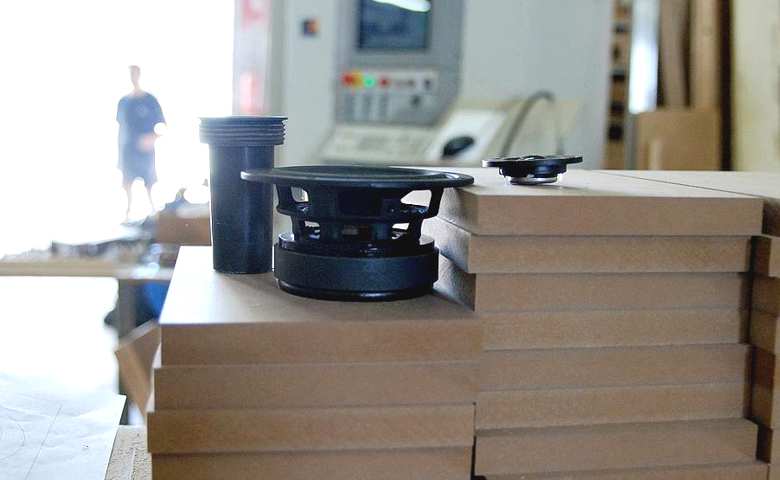 The system used
Interface Analog digital source (with internal DAC), Bakoon Amp 31 solid state integrated (15 watt per channel) and Almarro A318 A tube(18 watt per channel), suitable cables for quality and timbre characteristics.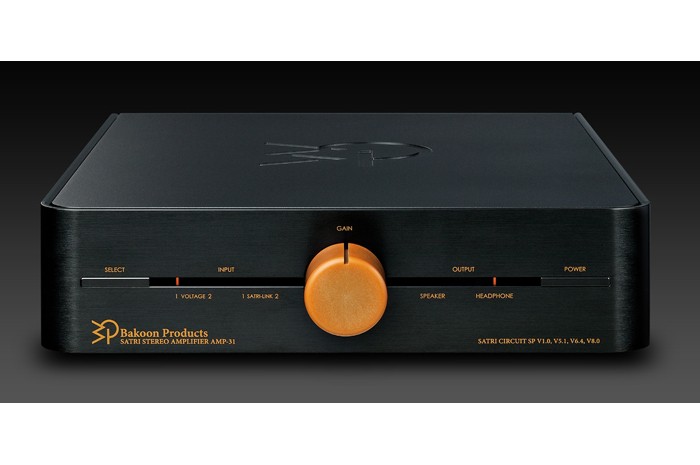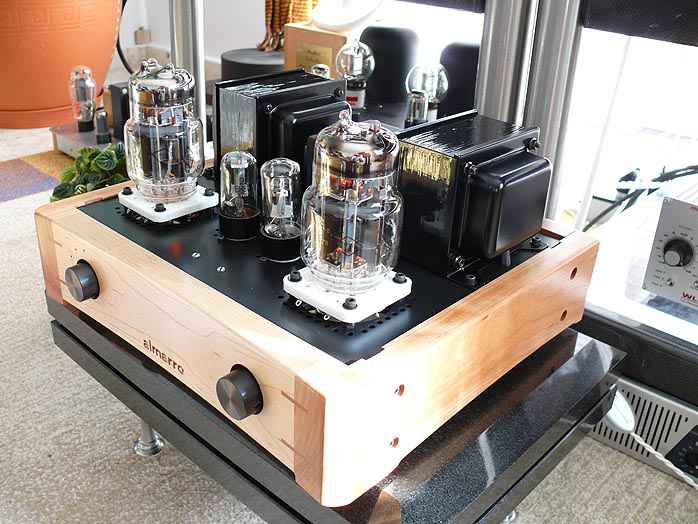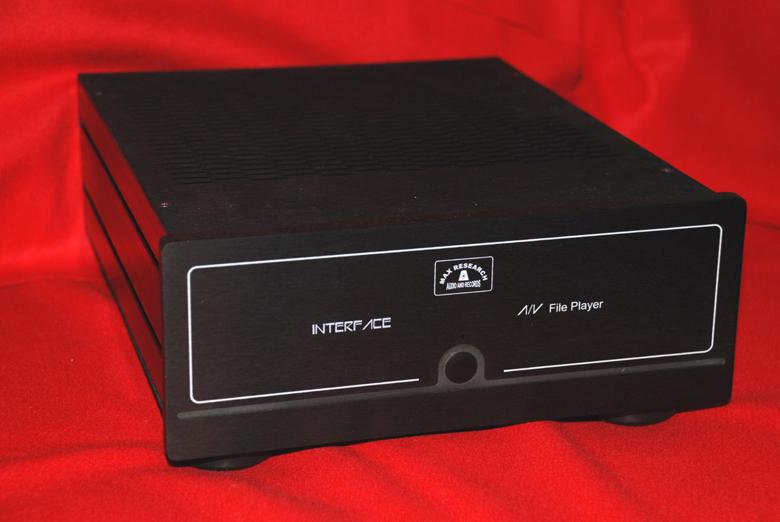 The listening
The A2 are easy speakers, endowed with large usability, directed to those who want good music listening while spending a reasonable sum of money, but at the same time they are provided with totally correct sonic characteristics.
The timbre is homogeneous all over the reproduced frequency range; there are no picks or defects in the range that these little bookshelves are able to reproduce. Different timbre connotations can be reached through the choice between tube or solid state, or with the use of different cables with other sonic characteristics.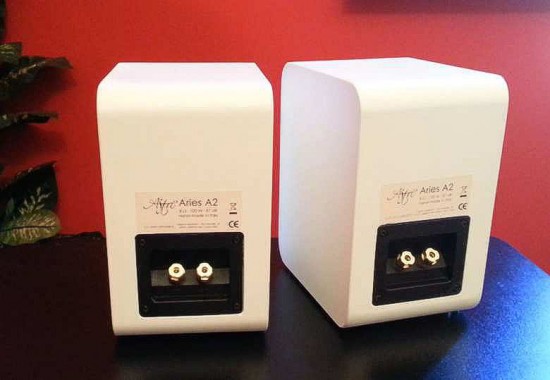 The pleasant, delicate opening in the high range makes the sound ariose and present, helping the reconstruction of the acoustic scene although the placement is not on a stand. Excellent results have been observed with the reproduction of Jazz and Rock, while the fullness of the reproduction of big orchestras can be obtained with the superior model A3, with more liters and provided with an extra woofer.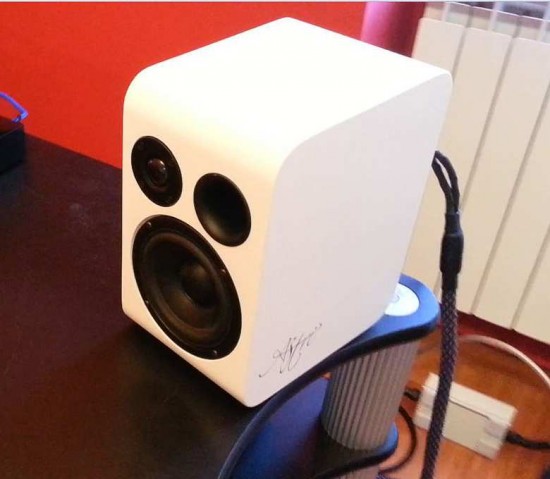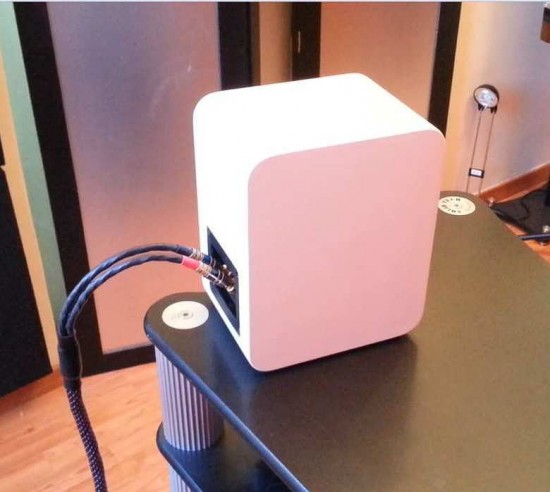 The dynamic brilliance and thinness, in addition to a correct scene reproduction (the structure of a jazz trio, of a classical ensemble or of a rock band) come full circle on a product with more than positive global characteristics compared to its price.
Bruno Fazzini
Presentation and listening:
Vintage HiFi Club
Bruno Fazzini e Massimo Piantini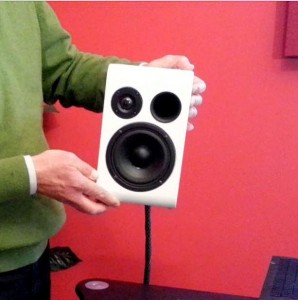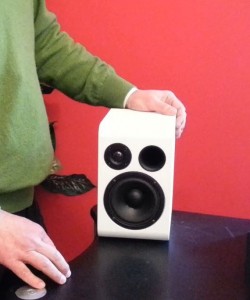 Technical characteristics
Bookshelf speakers
Bass reflex
Woofer: 118 mm
Tweeter: 20 mm
Frequency response: from 68 Hz to 21KHz
Crossover frequency: 4.3 KHz
Power handling: 100 watt
Recommended amplifier: 30-100 watt
Sensitivity: 87 dB
Nominal Impedance: 8 ohm
Minimum Impedance: 6.4 ohm
Net weight: 3,8 Kg
Dimensions (HxLxP): 230x140x190 mm
Price: € 920,00 pair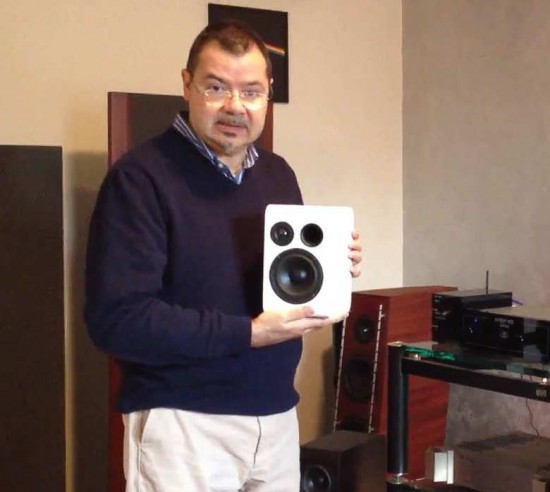 Alberto Sabbatini